Ready for a cliché?  Life is what you make of it.
As summer ends I think of camping adventures over the years.  Before my wife and I had kids we would camp in tents.  After our first was born we got a small pop-out camper.  Something similar to this.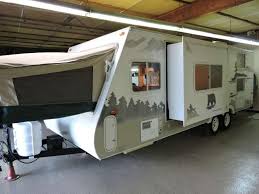 Our first camper was small because I was afraid to tow.  Hadn't done it before.  After a year with that camper and getting comfortable with towing we upgraded to a 30′ camper.
It was perfect.  It had a back bunkhouse for our two boys so they'd have their own room.  But, we didn't keep that long at all.  We quickly learned that the people we bought it from were hiding the dog piss-scented fragrance of what I believe was used as a hunting camper.
Next, we went all in.  We bought a 43′ fifth wheel.
With me having the freedom to work anywhere there is an internet connection, we bought a gigantic toy hauler and I used the back garage as an office.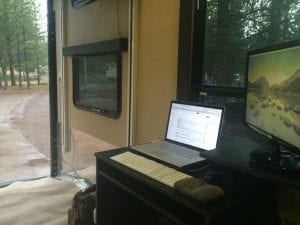 As much as I romanticize working remote, it was harder to concentrate than expected.
The bigger problem with the fifth wheel was it's size.  It was just too hard to tow.  Even with an F550, I don't think we ever made it to one destination without a problem.  Guess that's more the truck's fault than the camper.
A malfunctioning air conditioner had us driving 5 hours to southern Utah in 95 degree weather with the windows down on the freeway.  Like that wasn't hard to hear your kids or reply to them.
A blown turbo hose had us on the side of the road outside of Bryce Canyon, in the middle of nowhere, with my kids and pregnant wife.  Hot and sweating.
A blown turbo hose again had us stuck in a canyon on the way to a family reunion.  Luckily, I bought a spare turbo hose after the first instance.
The clutch going out in a canyon on the way to Strawberry Reservoir.
The alternator going out and having to spend $700 to get it fixed by the only mechanic within 200 miles.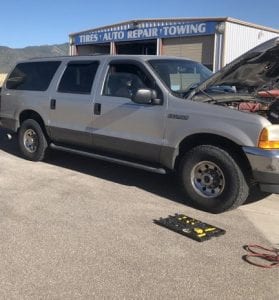 The stories go on and on.  We literally never made it to a destination without an issue towing that fifth wheel.  It sucked.  Sucked hard.  But you know what I remember looking back on it now?  Only the fun parts.  At least they sound fun now.  I'm sure they were anything but fun when they were happening.
What I remember is the nice mechanics.
The tow truck driver that followed us all the way out of Bryce Canyon.
Having fun camping in a Chevron gas station after every hotel in central Utah was full when ANY other weekend in the year they'd be begging for business.  But it was the 24th of July.  Utah's holiday that's the equivalent of Independence Day.
The US Forest Service police that showed my kids his K9 and entertained them with handcuffs as we waited for a tow truck.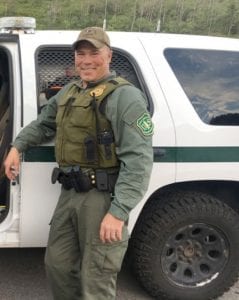 In the end, it seems that my inability to successfully enjoy camping with my family has at least provided us a lifetime of memories from our attempts.