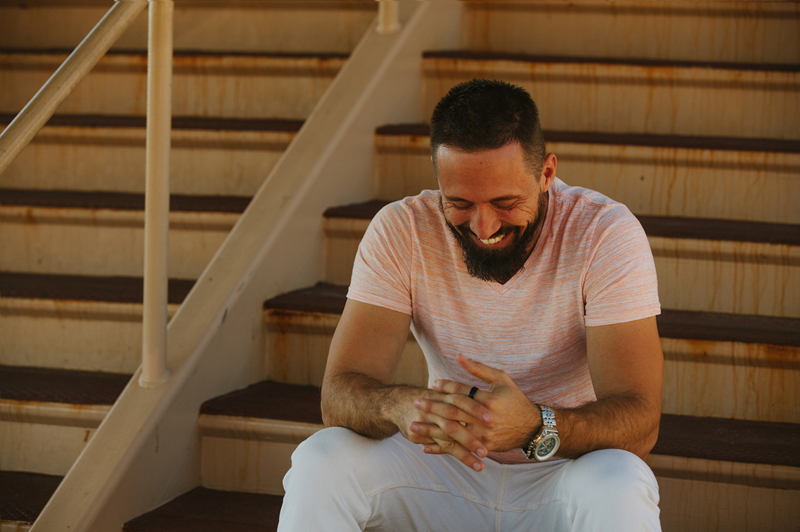 Damon Burton
Growing up lower-middle class as the oldest of seven, and after spending seven years on-air in radio in Salt Lake City, Utah, Damon Burton founded an internationally successful search engine optimization agency.
Since establishing SEO National in 2007, this husband and father of three has  been featured on Forbes, Entrepreneur, BuzzFeed, USA Weekly, spoken at conferences, and has optimized websites for INC5000 companies, NBA teams, and businesses featured on Shark Tank.
In addition to his SEO experience, in 2018 he took his unique experiences in radio, marketing, and having a portfolio of successful entrepreneurs that he's worked to create the Learning From Others podcast.  This podcast has provided a unique platform for business owners and budding entrepreneurs to learn from Damon's guests; the best in a variety of professional industries.
Damon also wrote a book on SEO in 2019 that is pending publication.
Do you have a podcast and want to feature Mr. Burton?
Below is his one-sheet, and click here to contact Damon.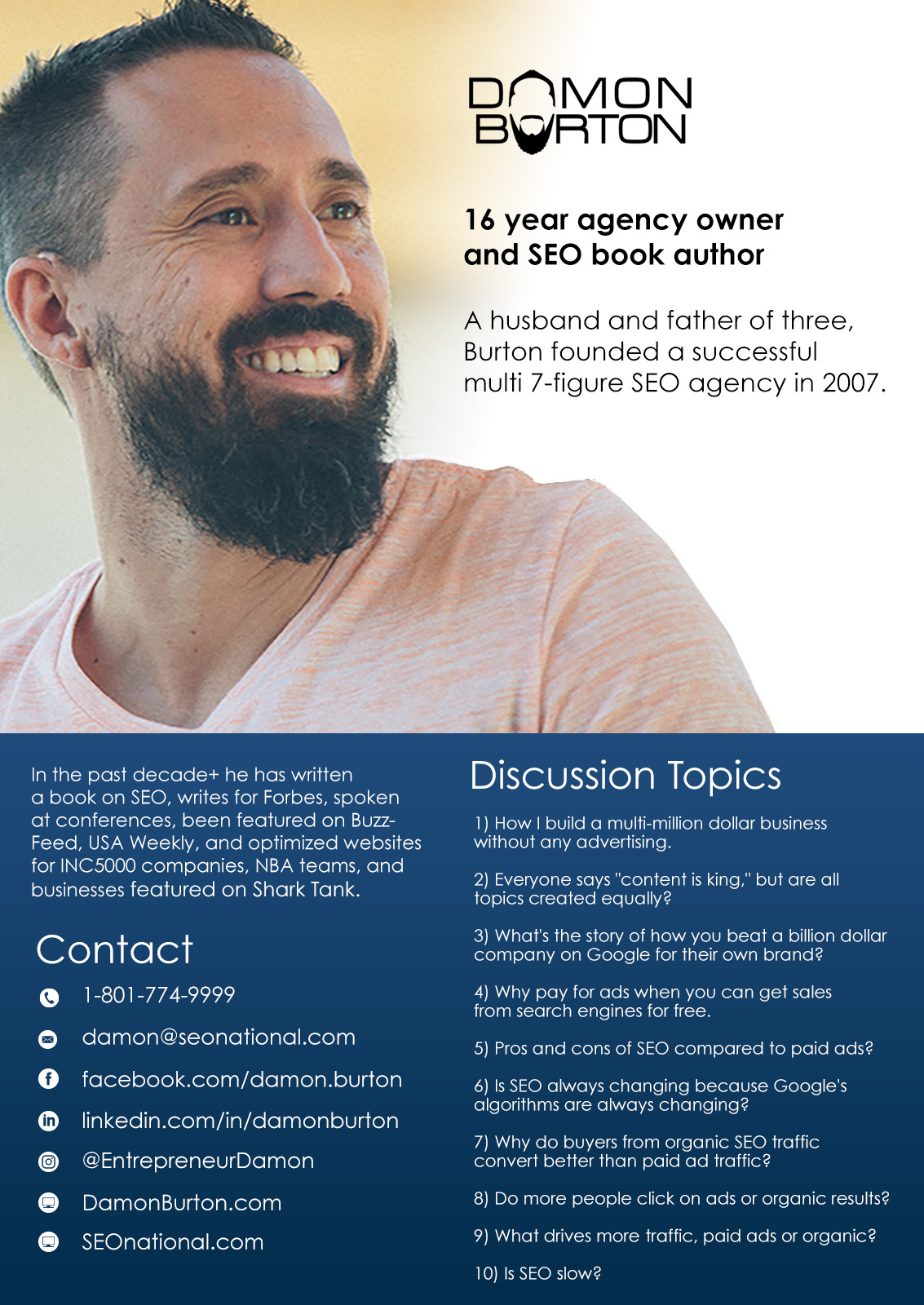 Damon has consulted for, been featured by, or had clients featured on: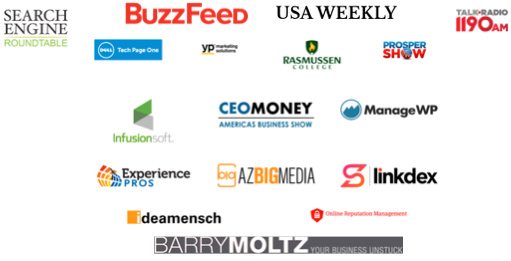 PORTFOLIO
Utah Jazz Team Store
Shark Tank's Spoonful of Comfort
INC 5000 company, DealYard
Comcast
Charter
Bridgevine
DirecTV
Dish Network
ADT Home Security
Clear-Link
Meditec and 360 Training
United Yacht
Jets.com
Flirty Aprons
Zarbee's Naturals
and dozens more
Want to work with me?
Contact me here.
Damon Burton Headshots
(Click an image to view larger)