Went to Vegas last weekend with my brother and friend. One of our stops was the giant ferris wheel, High Roller.
I set up my phone to do a time lapse.
While still recording (on the ledge, to the left of the LOVE sign in the pic below), my brother and friend were laughing with others in our ferris wheel pod. The jokes continued through the 30 minute ride up 550 feet.
Part of the entertainment was me posing passed out.
Since my phone was stuck doing the time lapse, one of our new pod friends took the pic on their phone and text it to me at the end. I shared the final time lapse video back.
Week later, getting blind date offers.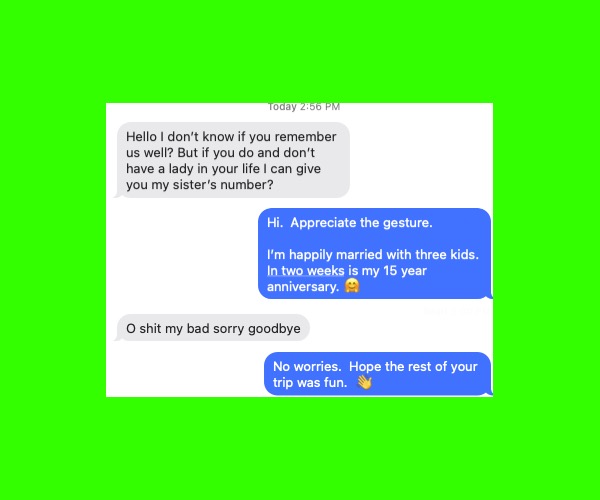 First person I told? My wife. We both lol'd 🤣
Complete and total trust both ways.  And this is why I'm still happily married 15 years later.