SEO is dead. At least that's what they say.
$2 million for my customer in just Q1 tells me otherwise.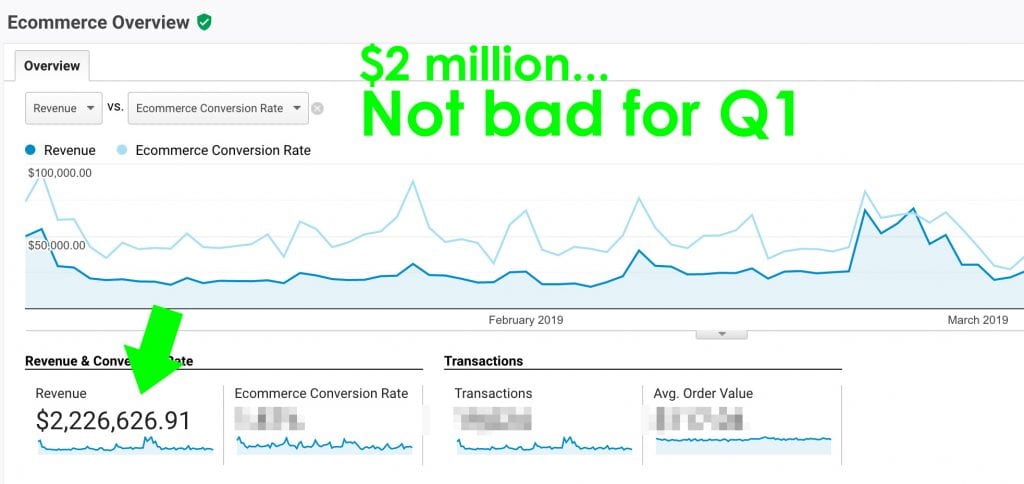 Every few years a new shiny object comes along and digital marketers rush to the gold mines. After the space gets crowded and advertising becomes overpriced, they look for what's next.  Not me. I double down on old faithful, search engine optimization.
Facebook Ads are cool right now. And they should be. They work.  But for how long?
Before Facebook killed MySpace, Myspace killed Friendster.  At one point in 2006, MySpace even went on to pass Google as the most visited site in the world. MySpace was purchased by News Corp for $580 million. At its high, MySpace was once valued at $12 billion.
In 2011 it was sold for $35 million. It's been limping along ever since.
Digg was valued at $175 million in 2010. It was the next big thing.
Just two years later it was on its deathbed and sold for $500,000.
Online trends come and go. Generations change.  But as long as your customers need questions answered and their problems solved with your product, search engines will exist… and so will SEO.