Free money strikes again.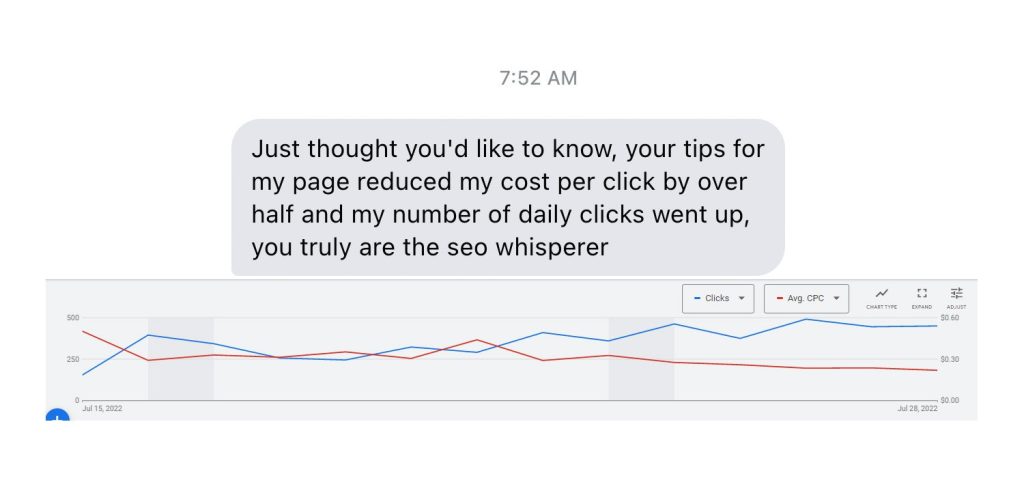 Whenever I share this SEO tip that can be used on PPC landing page, here's what you get:
reduced your PPC ad spend
increased clicks
increased leads
increased conversions
It has worked for every.single.person that's implemented it.
If you haven't caught the previous posts about it and want me to break it down, message me. As time permits, I'll review your site and how to implement.
And, on average, it takes only 20 minutes to do this to your page.