The idea of leaving a legacy behind is something I think about a lot the last year or two.  I have broke generational chains of drama and victim mentality mindsets.
I know those chains are broke, but it means more to me to instill confidence in my kids so that it never happens in the Burton bloodline again.
This pic is personal and business.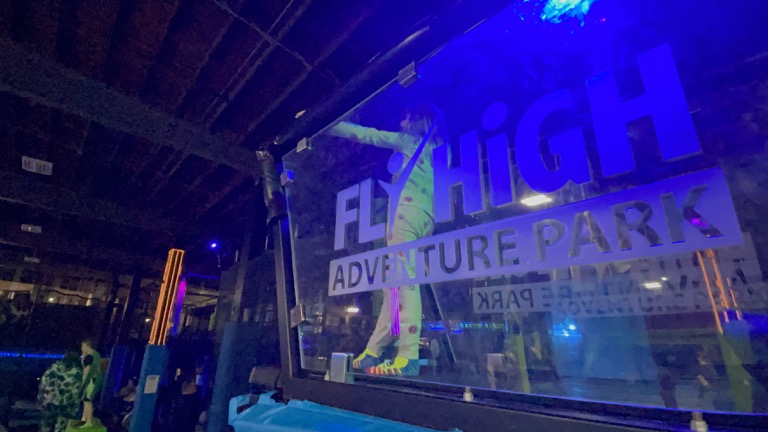 My team designed that logo for Fly High.  And, getting ready to jump off the platform is my daughter. She's only 5, so jumping off into a foam pit was big and scary for her. But she did it.
This pic is poetic to me. It represents:
✅ Impacting the community
Kids love it here.
Families come together here.
Memories are made at this place.
✅ Helping small businesses
It started with one location.
This business has thrived, and is approaching their 9th national location.
✅ Legacy
There are dozens of businesses, apartment complexes, and non-profits around our community that I built a team that helps those people.
We've designed logos for those people.
We've built websites for those businesses.
Those websites make money and put food on the table for my community, provide for their family, and give back.
My kids are among the customers that make memories in those places.
More importantly, my kids learn by example.  They're proud. They learn opportunity and confidence.  They brag to their friends, "my dad did that."