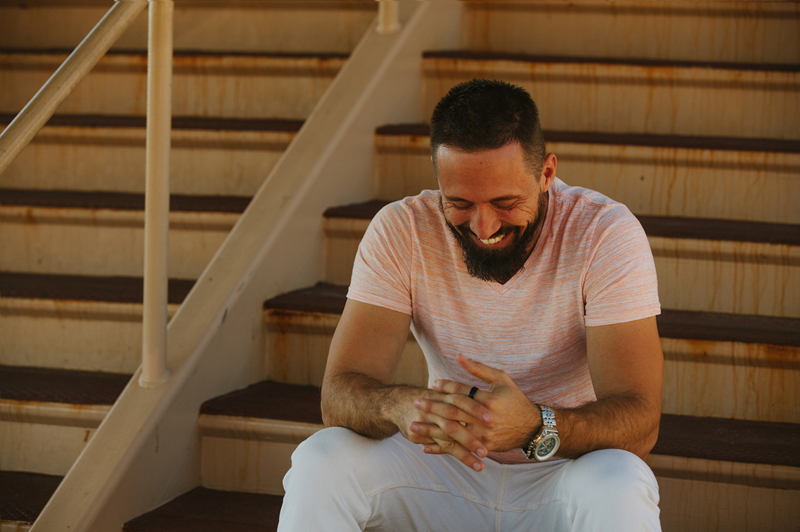 Damon Burton
Nearly twenty years ago, this husband and father of three beat a billion dollar company by outranking their website on Google. Since then, he knew he was onto something and went on to author a best selling SEO book, and build an international search engine marketing company that's worked with NBA teams, and Inc 5000 & Shark Tank featured businesses.
In the two decades+ of running a global team, Burton can speak on how to manage a remote team, as well as dedicating time to family and balancing it all; encouraging his team to prioritize family-first, too.
Having started his business right before the 2008 recession, Damon is familiar navigating and growing a business through times like today, including tripling revenue during the recent pandemic.  Never before has there been so many people needing something to focus their attention on… AND the time to do it.
Since founding his company SEO National in 2007, he has been featured in publications including Entrepreneur Magazine, Forbes, BuzzFeed and USA Weekly, and has helped high-profile clients make more in a month than they used to in a year.
Not only does Burton bring an easy-to-follow approach to increasing your revenue and online visibility, he's a trusted educator on the subject and has literally written the book on how to "Outrank" your competition.  His new book Outrank serves as a guide to those who want to dominate Google's search results without paying for ads.
Writing Outrank, Damon hopes to motivate business owners and educate them on search engine marketing while weaving real-life inspiring stories from his two decades of experience online.  "Whether you are a beginner or an expert, when you read through the whole book, I am confident that you will walk away with new perspectives on how to increase your website's traffic through search engine optimization," he said.  As the economy shifts to digital, his expertise is more important than ever in helping businesses thrive.
Do you have a podcast and want to feature Mr. Burton?
Below is his one-sheet, and click here to contact Damon.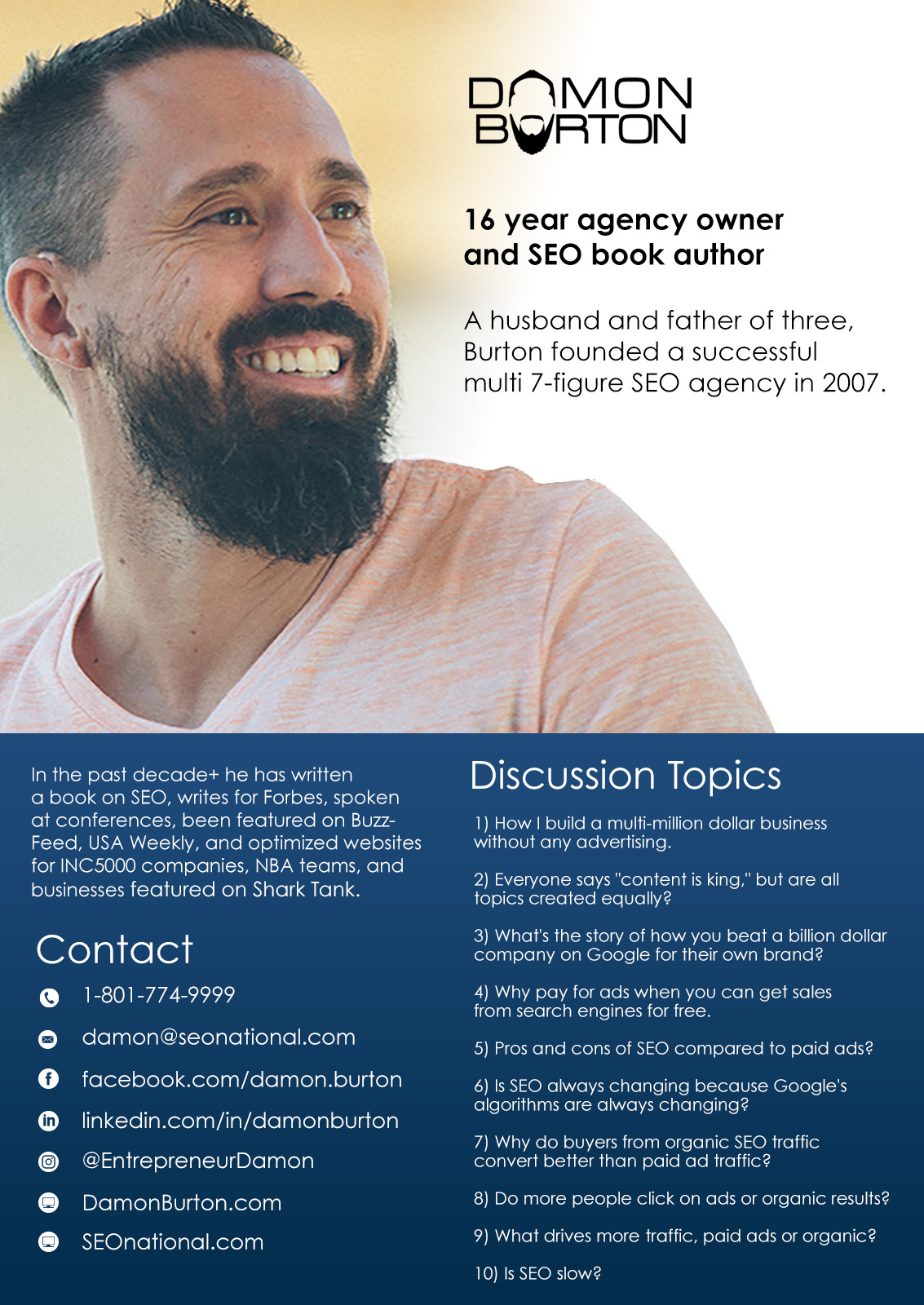 Damon has consulted for, been featured by, or had clients featured on:



PORTFOLIO
Utah Jazz Team Store
Shark Tank's Spoonful of Comfort
INC 5000 company, DealYard
INC 5000 company, MobiChord
Comcast
Charter
Bridgevine
DirecTV
Dish Network
ADT Home Security
Clear-Link
Meditec and 360 Training
United Yacht
Jets.com
Flirty Aprons
Zarbee's Naturals
and dozens more
Want to work with me?
Contact me here.
Damon Burton Headshots
(Click an image to view larger)