The story of the Chinese farmer caused this website's traffic to jump 300%, then crashed the site.
Not mine or a client's, but one of my team member's.
They're deep into studying different philosophies. He blogs about his interpretations of what he reads and learns.
His latest post has over 13,000 views in the last two weeks. He had no idea. He messaged me when his site crashed from the spike in traffic.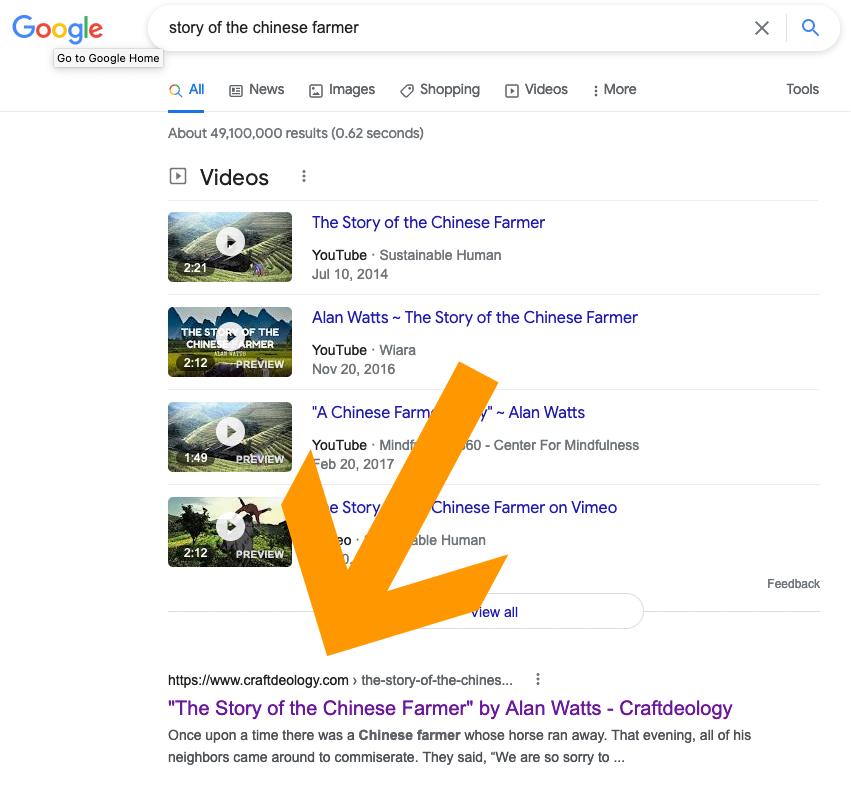 I helped him recover his site and dug into Analytics. Was quick to see that his simple, short (super short), but personal post is attracting a lot of readers.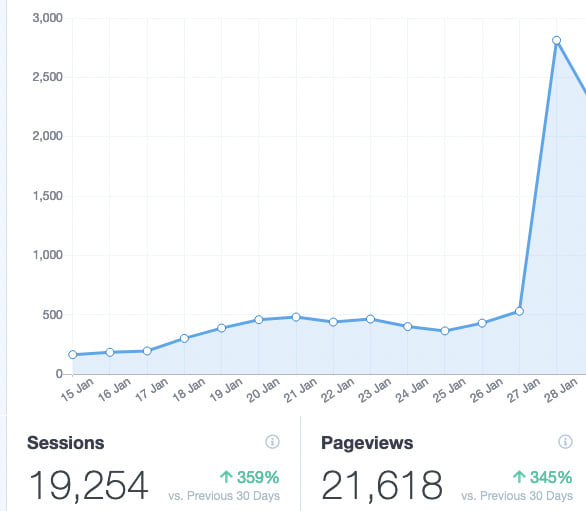 He doesn't blog for visibility. He doesn't blog for fame. He doesn't blog for any specific reason at all. He blogs simply because he likes to.
For the same reason, I tell my SEO team not to focus on keyword count. Focus on solving problems. Focus on being relatable. Focus on the human element of content.
Share your experiences. Share what you care about, because others care, too.